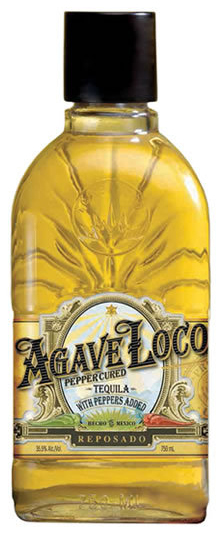 Agave Loco
Pepper Cured Reposado
Reposado
You will note a slight haze in Agave Loco when holding a bottle up to the light. This is a natural occurrence from the infusion of the pepper oils. The haze contains the flavor and aroma that makes Agave Loco special. We chose not to filter it out as that would lead to less flavor and a product that is not up to our standards.

If you allow your bottle of Agave Loco to get cold, the haze will become more prevalent and the tequila will actually look cloudy, this is a natural occurence and means the liquid is packed with pepper flavor!!

Remember, Haze Equals Flavor! Haze is Good!
Add to cart
Previous Page