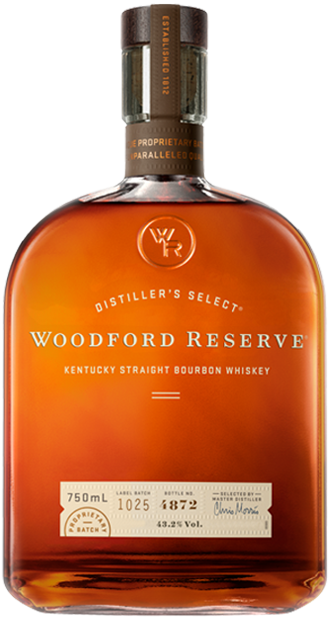 Woodford Reserve
Distiller's Select Kentucky Straight Bourbon Whiskey
Bourbon
Clean, brilliant honey amber color. Nose is heavy with rich dried fruit, hints of mint and oranges covered with a dusting of cocoa. Faint vanilla and tobacco spice.
Taste is rich, chewy, rounded and smooth, with complex citrus, cinnamon and cocoa. Toffee, caramel, chocolate and spice notes abound. Finish is silky smooth, almost creamy at first with a long, warm satisfying tail.
COUNTRY:
United States
REGION:
Kentucky
PROOF:
90
SCORE: 93
CRITIC: Kara Newman
PUBLICATION: Wine Enthusiast

Look for a gorgeous copper hue with orange highlights, a butterscotch-like aroma and soft feel. This Bourbon offers lots of fruit on the palate-orange, apricot, tropical fruit-that finish long, with caramel and a bracing burnt-orange peel note.
Add to cart
Previous Page