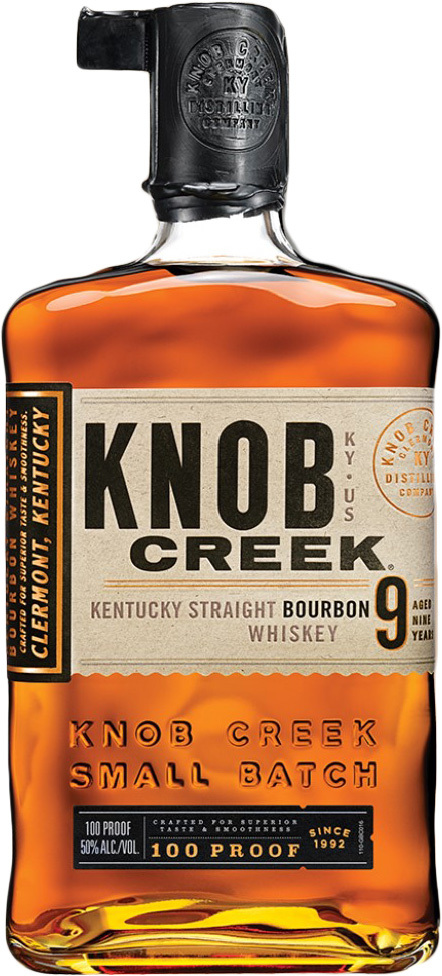 Knob Creek
Kentucky Straight Bourbon Whiskey
Bourbon
An unflinching balance of deep, old-style flavor with a natural oak sweetness. Copper to medium amber. Rich, sweet, woody, full-bodied, almost fruity.
COUNTRY:
United States
REGION:
Kentucky
PROOF:
100
SCORE: 92
CRITIC: Kara Newman
PUBLICATION: Wine Enthusiast

Delicious but fiery, this nine-year-old small-batch Bourbon offers deep toffee aromatics and bold flavor. On the palate, look for relatively dry flavors: leather, cedar, dried orange peel. A splash of water softens the profile to bring out more vanilla, honey, even a touch of chocolate.
Add to cart
Previous Page