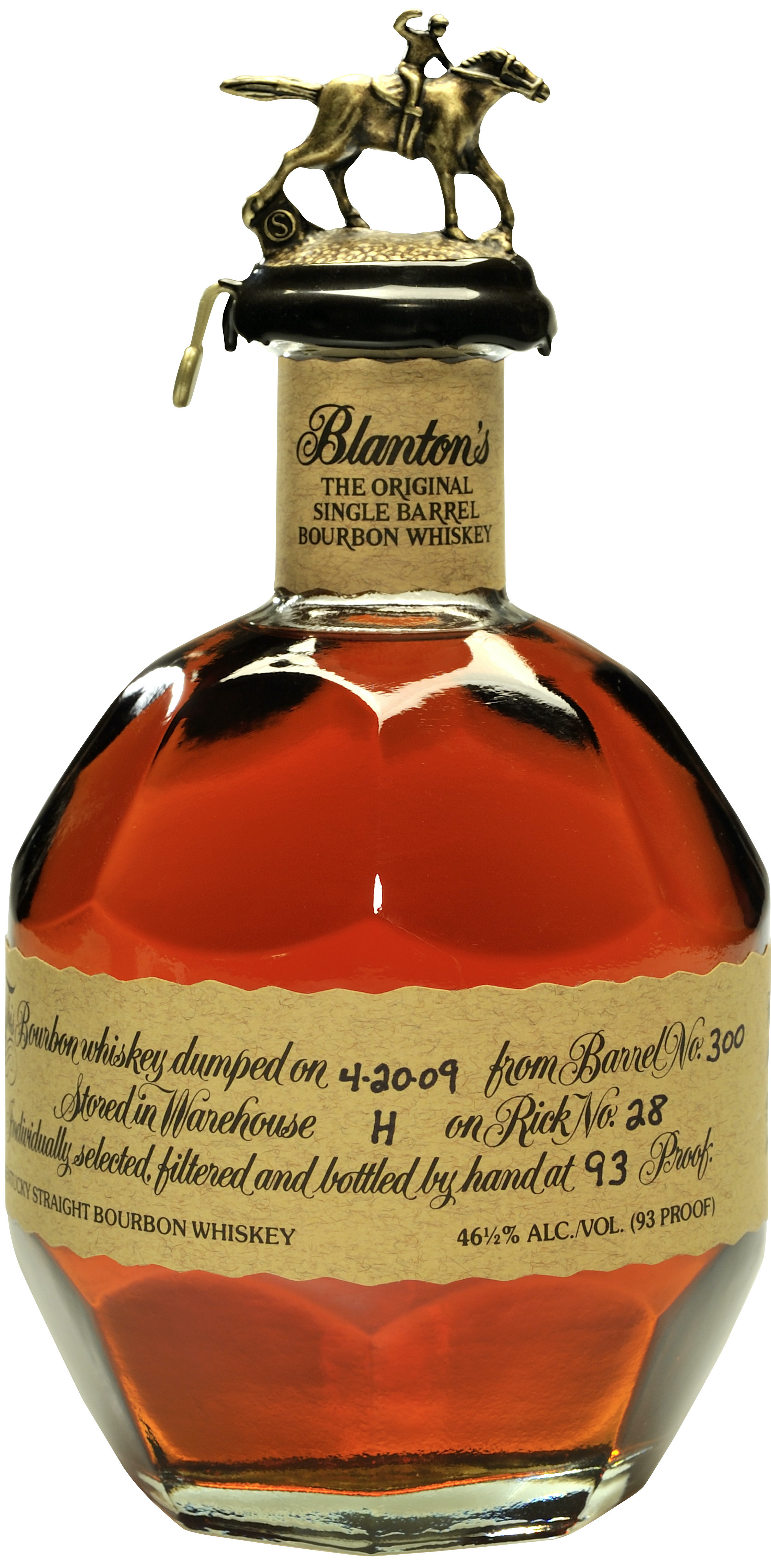 Blanton's
Original Single Barrel Bourbon Whiskey
Bourbon
A spicy aroma of Dried Citrus and Orange Peels with a hint of Caramel and Vanilla. Full and soft palate, marked by a mix of Burnt Sugar, Caramel, Orange, and Cloves. Muted but well balanced with Vanilla, Honey, and Citrus finish. Best Served straight, on ice, or used in a premium cocktail.
COUNTRY:
United States
REGION:
Kentucky
PROOF:
93
SCORE: 96
CRITIC: Kara Newman
PUBLICATION: Wine Enthusiast

Bold and well structured, this Bourbon features warming vanilla and caramel accented by orange peel, stone fruit and a dry baking-spice finish. Sip it with a chunk of ice, or mix up a round of juleps. The trademark round, faceted bottle with the horse-topped cork is perfect for Derby Day.
Add to cart
Previous Page